Port Clinton Attractions & Advertisers...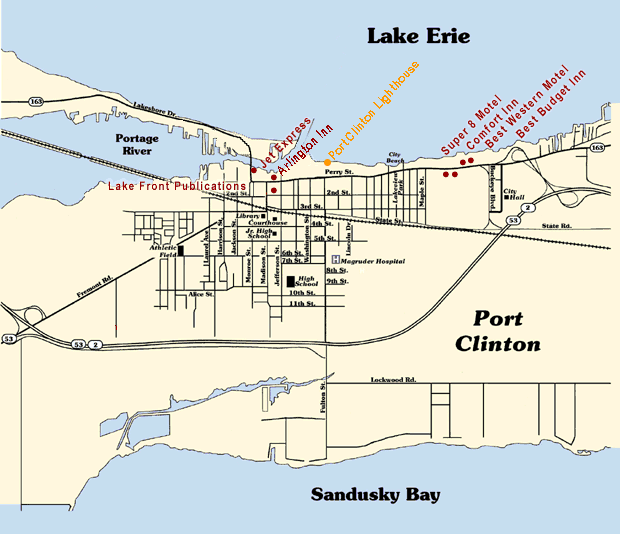 Click on Port Clinton Area Attractions & Advertisers for more info




Home Page | Ads | Events | Free | Maps | News | Sales | Directory | E-mail
1999-2022 © Barb Clemons-Publisher, P.O. Box K, Ohio 43452
Print pages for reference on your Ohio Lake Erie Vacation. Maps may
not be to scale. All graphics are property of Lake Front Publications.