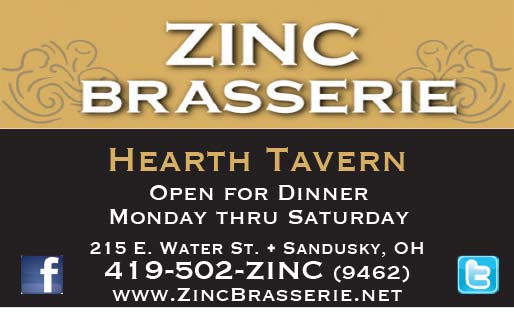 Dining at it's finest in downtown Sandusky, enjoy the Zinc Brasserie or Hearth Tavern. Open for Dinner Monday through Friday at 215 East Water Street. Phone 419-502-9462 or check out www.ZincBrasserie.net, Facebook or Twitter.




Home Page | Ads | Events | Free | Maps | News | Sales | Directory | E-mail
1999-2018 © Barb Clemons-Publisher, P.O. Box K, Port Clinton, Ohio 43452
Print pages for reference on your Ohio Lake Erie Vacation. Maps may
not be to scale. All graphics are property of Lake Front News.