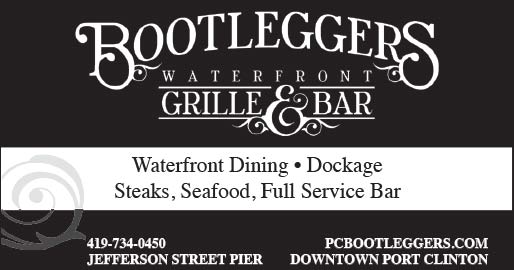 Enjoy the passing traffic on the Portage River as you dine and enjoy your favorite cocktail from Bootleggers. Make your selection from a distinguished menu featuring steaks, seafoods, fresh salads, sandwiches and soups. Oh and don't forget dessert! Come to Bootleggers by boat or car with free dockage on the river at the Jefferson Street pier in downtown Port Clinton.




Home Page | Ads | Events | Free | Maps | News | Sales | Directory | E-mail
1999-2018 © Barb Clemons-Publisher, P.O. Box K, Port Clinton, Ohio 43452
Print pages for reference on your Ohio Lake Erie Vacation. Maps may
not be to scale. All graphics are property of Lake Front News.