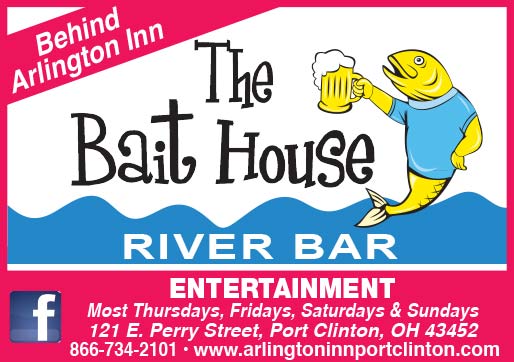 You can't have more fun on the on the river than this! Come by boat or car for all your favorite adult beverages and a stellar view of the Portage River. Live entertainment and dancing most afternoons and evenings. Your friendly wait staff can arrange for food carry-out orders. Relax in the sunshine, there's no dress code here!




Home Page | Ads | Events | Free | Maps | News | Sales | Directory | E-mail
1999-2018 © Barb Clemons-Publisher, P.O. Box K, Port Clinton, Ohio 43452
Print pages for reference on your Ohio Lake Erie Vacation. Maps may
not be to scale. All graphics are property of Lake Front News.