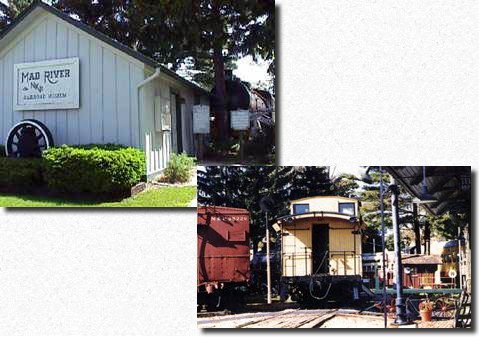 Are you a railroad enthusiast?
STOP - LOOK - LEARN & ENJOY
Visit the Mad River and NKP Railroad Museum
Authentic Railroad Cars &
Locomotives to Climb Aboard & Explore
An Ever Growing Collection of Railroad Artifacts
Located in Downtown Bellevue, Ohio

Mad River & NKP Railroad Society, Inc.
233 York Street
Bellevue, Ohio 44811-1377
419.483.2222 or 419.483.2872

For Museum Tours, History, Schedules,
Photo Gallery, Trips, Etc.,
visit our website at www.madrivermuseum.org




Home Page | Ads | Events | Free | Maps | News | Sales | Directory | E-mail
1999-2022 © Barb Clemons-Publisher, P.O. Box K, Port Clinton, Ohio 43452
Print pages for reference on your Ohio Lake Erie Vacation. Maps may
not be to scale. All graphics are property of Lake Front News.